Shain Lewis: The comeback kid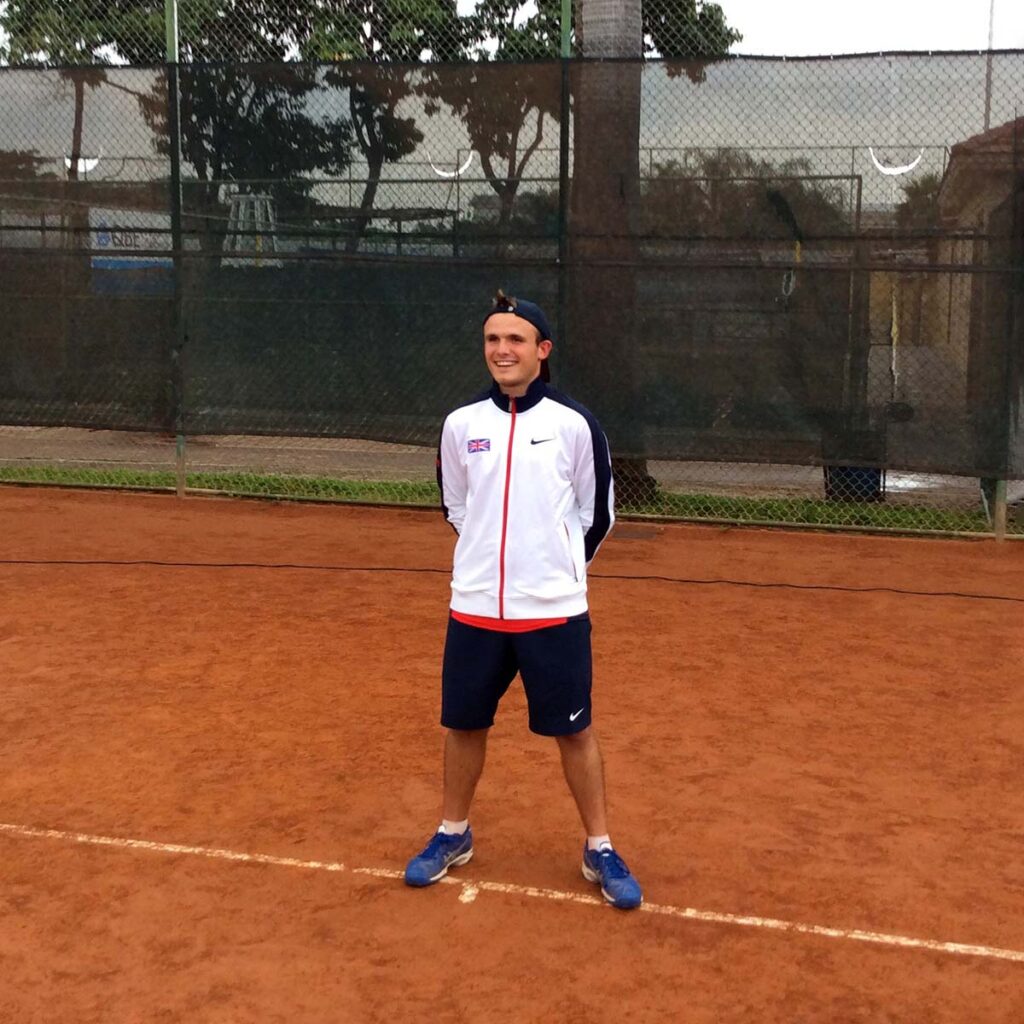 ---
The year is 2011 in the Greek capital city of Athens, and the summer sun is setting on the inaugural Olympic Stadium, occupied by 60,000 people enjoying the closing ceremony of the Special Olympics.
Shain Lewis walks towards the stage – a tennis player with autism and ADHD from a small market town in the middle of Wales, wearing two bronze medals from singles and doubles tournaments around his neck.
He had been asked by organisers to deliver the closing speech on behalf of all the athletes at the Games – a dream for Shain, who loves being on stage just as much as the court.
Despite being good with his words, he had required the help of a friendly American to put them down on paper. He steps into the spotlight, takes a breath, and passionately addresses the world – a moment that, to this day, remains the most amazing experience of Shain's life.
Afterwards, the then 19-year-old was approached by a Canadian ambassador who offered him her luxury cushioned seat, so he could enjoy the rest of the ceremony without sitting uncomfortably on the marble stone that the majority of those in attendance were enduring.
Shain declined the kind offer, preferring to return to sit with his team-mates.
As he turned away, the ambassador handed Shain a badge, depicting an eagle skating, and explained it was a reward for not letting his newly-found fame go to his head.
Looking back almost a decade on, Shain still remembers what he said next.
"I may have done the speech, which I was really proud to do, but that was for everybody, not just myself.
"I was part of a team – we went there together and it's not just about one person."
But there is a greater message from this story than how there is no 'I' in team, rather a demonstration of inclusion, equality and understanding from both Shain and the ambassador – everything that the Special Olympics ultimately stands for.
"I don't treasure the medals as much as I do the badges I traded with other countries," he added. "I've got so many badges from around the world and they serve to remind me of those wonderful experiences.
"The Special Olympics is about proving to society that those with a disability are no worse off than anybody else. In some ways, they can achieve just as much.
"When we went to Greece, we watched the top Greek pro tennis players against the top two Special Olympics players and you wouldn't have noticed who was who.
"I thought what an inspiration that is, not only to the sport, but to perceptions in society – a disability isn't necessarily a disability because there's something in it that makes you who you are, and that can give you power. With autism, we see the world differently to everybody else.
"The biggest message I can give to anyone is never give up. It doesn't matter what background you come from."
Shain, now 28, knows this all too well from personal experience, having grown up in care with foster parents and been subject to bullying throughout his education.
"There's a perception that people in care aren't going to make anything of their lives.
"I went through some really dark times, but it didn't change who I was going to be. I decided I would be better than the bullies who were in school with me and that I was going to make something of myself, and I did. That was the start of me building that 'never say quit' attitude.
"I was fortunate enough to get opportunities that not many people get, but everybody can still live a happy, healthy, enjoyable life.
"I'm grateful for what I've done, and I want others to have that experience and be the best they can be."
That is not to say Shain's tennis days are over.
Persistent back problems have forced the Builth Wells native out of Great Britain's top squad, but as Wales' number one disability player for the last 14 years, he is determined to see his country competing with the elite one last time.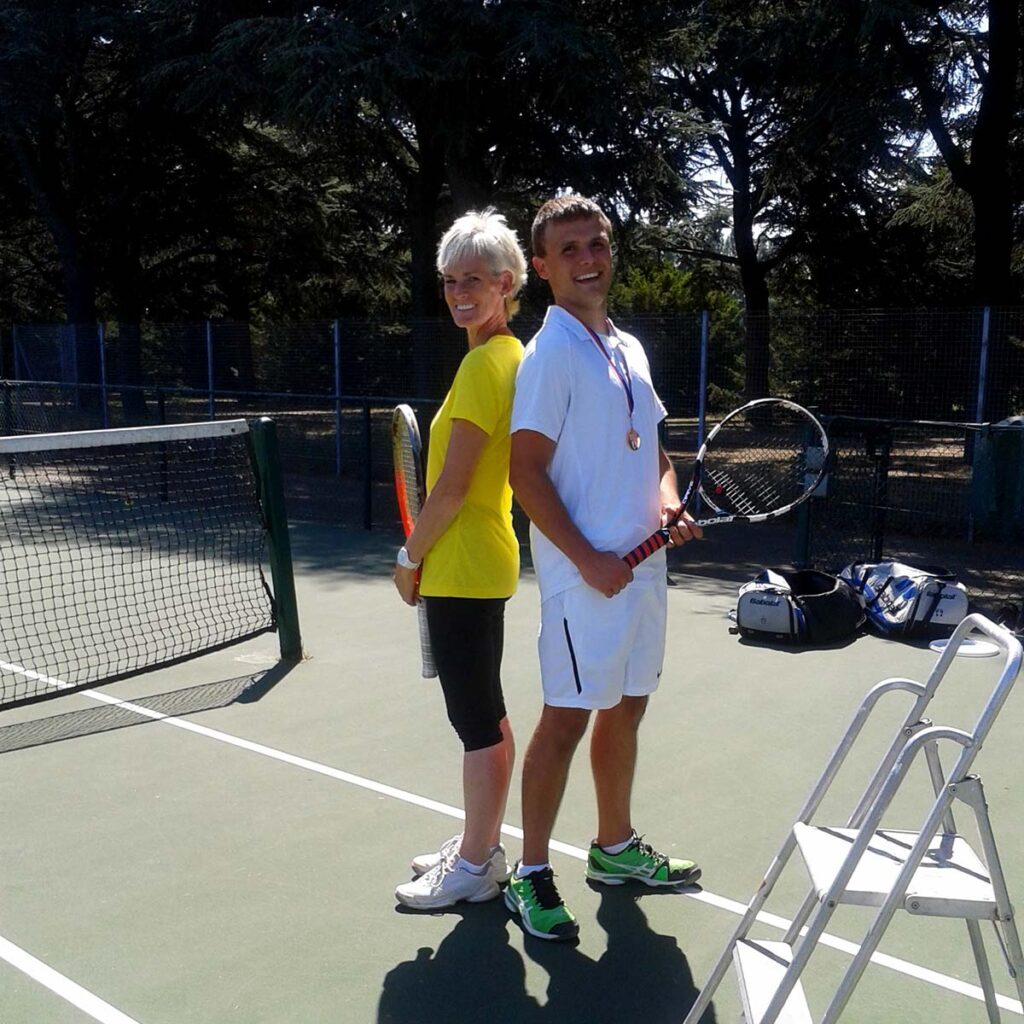 "When you get older, you get wiser because you understand yourself and you can help others get through the same barriers. Even though I still feel just as young, growing older through the sport has given me a new lease on life.
"If I was taught one way to do something, that would be the only way to do it; it's only after learning from experience and watching TV and other athletes that I know there isn't just one way. You have to do that to make yourself better.
"Tennis challenges autism every day because, being autistic, you have a structure and a routine, but you have to adapt straight away in this sport and that's one of the hardest things.
"But it has helped in normal life because I can adapt to changes now. Every day is black and white, but if something had to change, the week would have been destroyed for the old me, whereas now I can cope better: I know that this part of the routine has gone today, but I still have the rest of it.
"I have a serious trust built with my coach; he knows things will rattle me because they are out of my comfort zone. I'm doing things a lot differently than what I used to, and I'm focused on my tennis more than ever."
Despite also enjoying football, and cricket and basketball for the Welsh national teams, in addition to developing music and performing arts skills at the local Young Farmers Club that ultimately served him well in Athens, tennis has always been Shain's chosen career path since his early teens.
Today, the reasons for this decision remain the same.
"I've always treated it as the fun game that it is.
"When I'm in that top squad, seeing the world is the most important thing; I've always wanted to do that through sport and something that I love. I enjoy meeting new people who understand me.
"There were times when I wanted to give in, and now I am fighting back.
"A lot of people in my position would have given up a long time ago, but I have a fighting spirit and hopefully, I can inspire others to get it as well and to keep going at what they love."