Aaron Gratton: Stamford AFC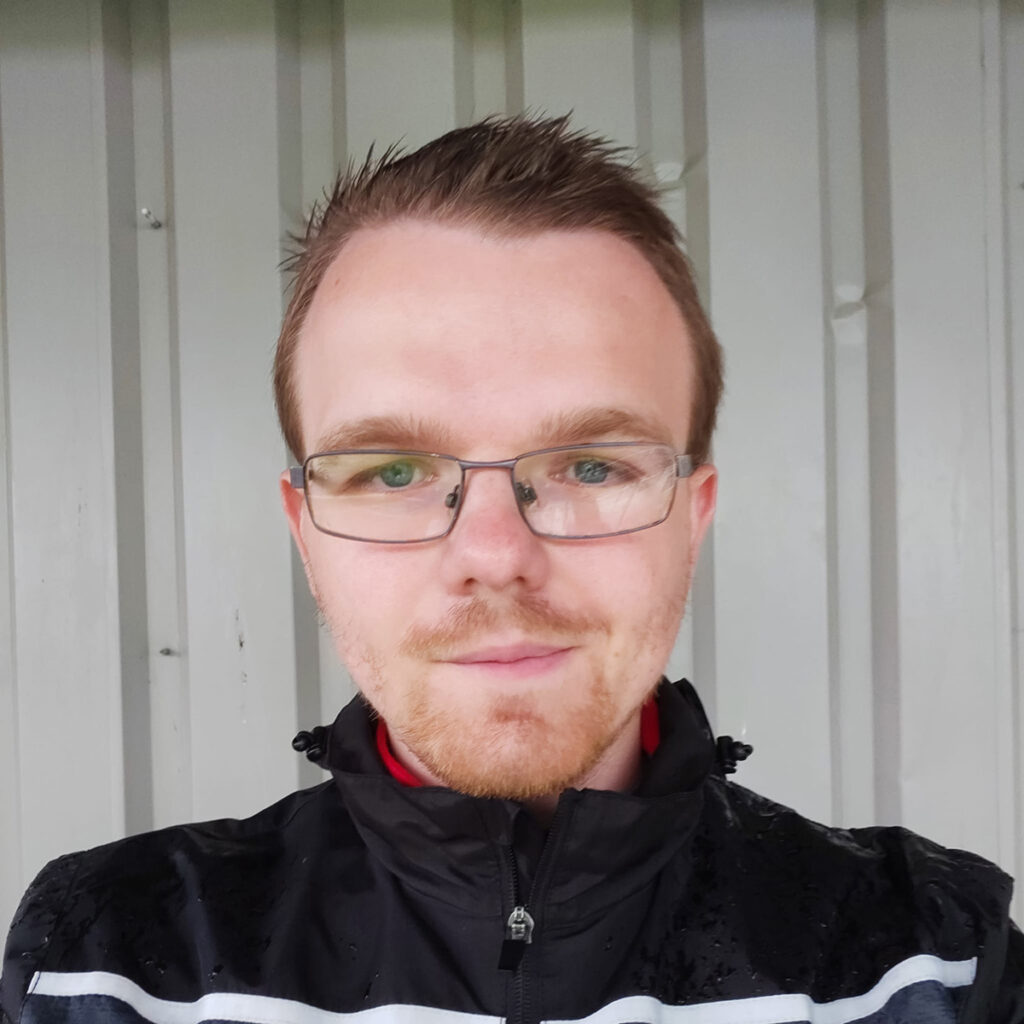 ---
Aaron Gratton is a man of many roles and responsibilities.
He is a full-time website content manager for Fen Regis Trophies and coaches at non-league club Stamford AFC, also works as part of the club's media team covering the news stories and results in the club's Young Daniels setup – comprising of several youth and community teams ranging from under-six to over-60s walking football.
Sometimes his roles have overlapped. He was planning to travel with Stamford's FA Youth Cup team and report on what was one of the most significant fixtures in the Young Daniels' calendar – but some of the coaches could not attend in person.
Fortunately, Aaron was able to replace them having already gained his coaching licences in his early 20s, but not to the expense of his media duties.
Since a shoulder injury stopped him from playing, he has juggled a career in media with coaching and currently manages his own youth team in the Young Daniels system.
"As quite a young coach I found initially that the [players'] parents weren't quite sure about me," Aaron said. "Most of the coaches were about 20 years older than I was at the time, so you had to work harder to prove yourself.
"You care about the results; it's important to instil the players to win and to have something to aim for otherwise it defeats the object of sport, but you realise very soon that coaching at that age is about getting the players to develop and enjoy themselves.
"With the first team I coached, we weren't competitive at all from start of the season to Christmas. But when we got our first win, seeing the look on their faces was absolutely amazing – you could see how they were progressing week by week.
"I love seeing the players develop on the pitch and as people, and I'd love to coach full time. Now with coaching and the day job, I'm doing things I'm passionate about and it doesn't feel like work.
"That's the life lessons that I want to pass onto my [two-year-old] daughter or any child that I coach – it's not about having one end goal and considering yourself a success or failure if you achieve it or not, it's the journey you go on."
These days Aaron will happily sit down and watch any sport, but his passion began with darts. His dad would often put it on the television in their living room and Aaron would get involved too.
Aaron didn't know it back then, but darts would eventually become the sport that would ignite his venture into sports journalism.
He devised plans for Tungsten Tickle – a darts-themed magazine – for an assignment on his media course at college. Following graduation he worked with the PDC's World Competition Director, Danny Cox, the UK Darts Magazine, as well as other sports media-based gigs.
Having gained real-world experience and grown his own list of darts contacts, he revisited his Tungsten Tickle idea a few years later and brought it to life.
"I made the website and then made some content for it – interviews, some exclusive stories.
"I had fallen out of media full time and had to get another job selling wheels and casters to pay the bills, but I did this in the meantime because it was important to keep myself in the media business until I got back in.
"I reported on scores for not just mainstream competitions but non-televised tournaments as well and eventually had quite a big following. People were asking me to cover and write about particular things and I got a sponsorship with a manufacturer, so I started earning a bit of money through it.
"Communication is the biggest thing I've been able to learn about and develop through media. Socialising is not something that comes naturally to me, but when you are interviewing people and reporting at events you have to talk to people.
"What I'm doing now [at Fenregis Trophies] is very much about grassroots sport and a lot of the bodies we work with are clubs and coaches. I had this vision of building up an online magazine where we cover a lot of grassroots sport around the country, doing something a little different. Not just football, but rugby, cricket, swimming, darts – all things I'm hugely passionate about anyway."
Aaron is autistic and is 28 years old. Through those years, he has noticed communities becoming more accepting of autistic people.
"The main things I'd heard about autism were negative because I was a bit ignorant at that age [when I found out], but from there I had that journey of learning more about it and finding out why I see and do things like I do.
"There was a lack of help at some points when I started coaching and I could see where people would think coaching isn't for them. Particularly when I was coaching on my own and I didn't have an assistant, social cues were little things that I didn't necessarily pick up on."
But after persevering through the early stages of his coaching career, gaining his first licence Peterborough Northern Star FC, Aaron is seeing how people with autism should be able to tailor the support that is on offer to suit their needs and where they are in their coaching journey.
"I have learnt that people with autism aren't all the same and representation in the media and television is always highly exaggerated.
"There's not a lot of people I know with autism in coaching, which might also be because when I look for coaching resources aimed specifically for autism, everything I find is about how to help someone with autism, rather than giving some resources for the person with autism to help themselves."
If the example that Aaron and other autistic coaches are setting is anything to go by, then the beneficial relationship between autism and coaching should be discussed by clubs and workplaces more often.
"Coaching is a good way to learn about yourself.
"For anyone who is thinking about working with someone with autism, don't focus on what they can't do, focus on what they can do better.
"Where they might lack in some areas, they will be better in other areas and look at things in a different way to what you would.
"I've had managers tell me that the way I would naturally see things, they would never think of it like that, and they've changed the way they go about their own things.
"Having people with that fresh mindset and outlook helps change things around and refine things, helping not just businesses or football teams, but helping people – rather than having people with all the same vision and capability."