Sign up to the Sports & Stats Masterclass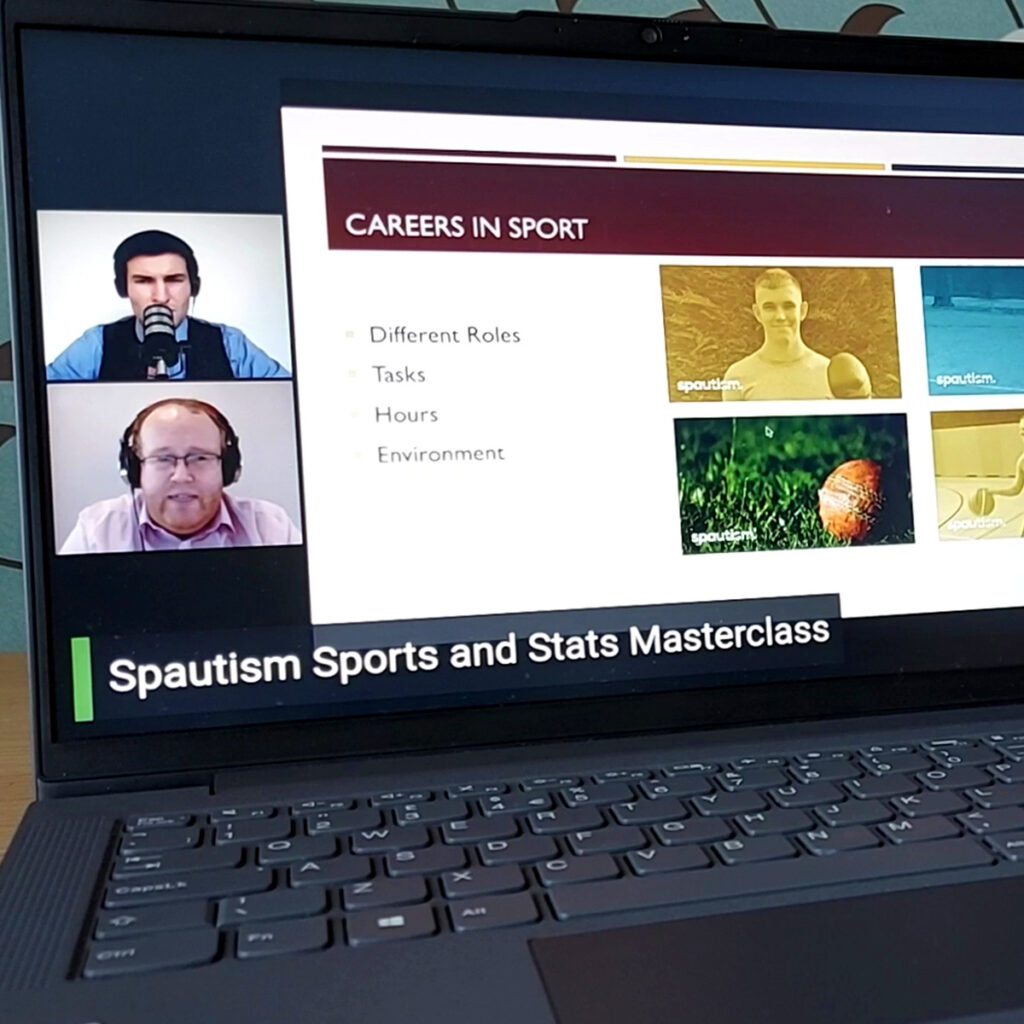 ---
Spautism can confirm that Module One of the Sports & Stats Masterclass is now open to sign-ups.
The roll-out has been possible thanks to the support from Tesco shoppers in Northampton who voted for Spautism to receive funding through the Tesco Community Grants initiative.
The Sports & Stats Masterclass is completely free and includes three pre-recorded videos covering different themes in sports, such as business, statistics, and employment, as well as some short activities to support the learning process.
The first video will be released on Monday 21st November, and the second and final sessions on the following Wednesday and Thursday. Videos can be watched from anywhere at any time, with links sent directly to the participant's email inbox.
Sign up via this form to join the Sports & Stats Masterclass
Module One of the Sports & Stats Masterclass was part of a pilot project that received lots of positive feedback. Here's what people have already said about the sessions:
"Very well organised. I gained a lot of knowledge and I found the course very interesting."
"The videos were really clear and it was good to see people from a professional background."
"There were clear actions I could take away and implement from the course."
Make sure you register yourself, a group, or organisation onto the Masterclass so you don't miss out. Please click here to complete the sign-up form.