Spautism and MAN v FAT Football to stage football game in November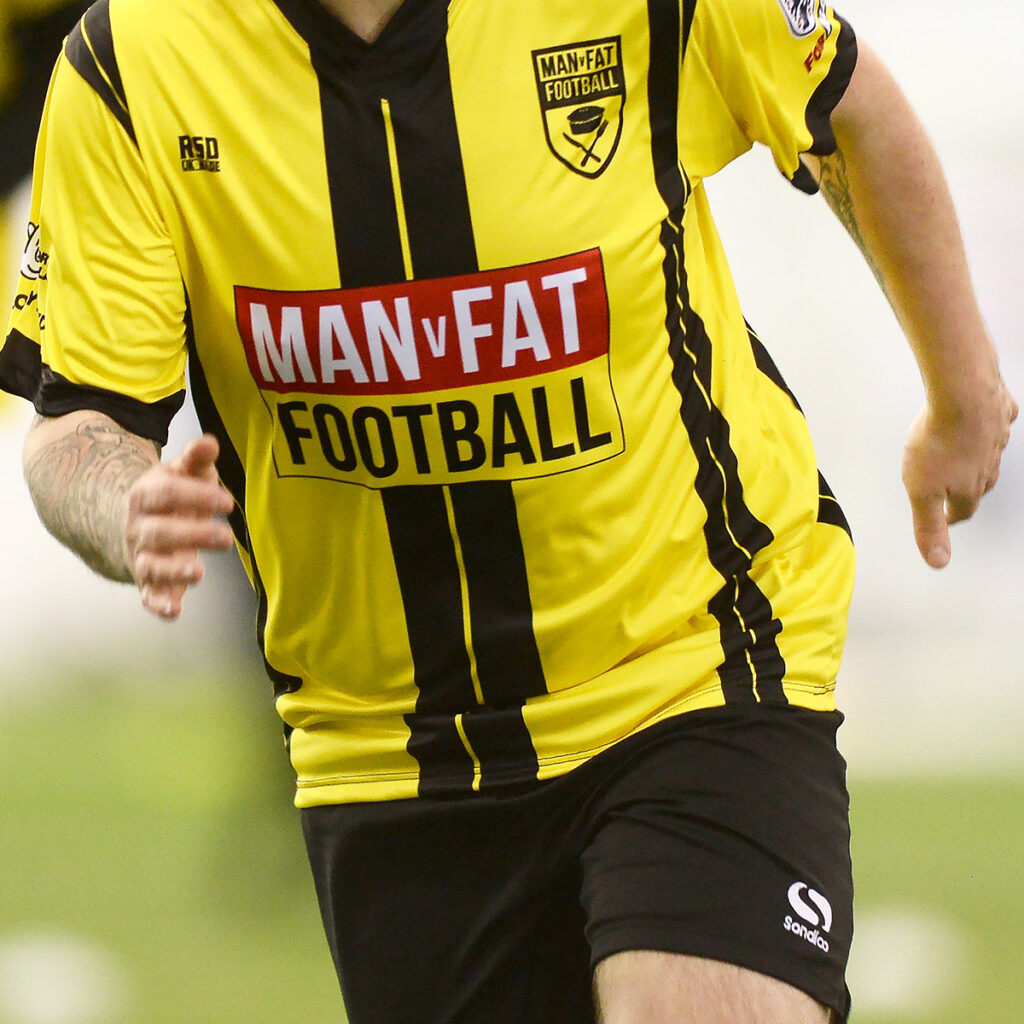 ---
Spautism and MAN v FAT Football will be staging a football game in Millwall to raise awareness of autism in sport and healthy living.
The match will take place on Sunday 20th November at the Lions Centre – the home of the Millwall Community Trust in London – and will see representatives of Spautism and MAN v FAT Football mixed into two teams that will go head-to-head on the field.
MAN v FAT Football's programme encourages men to score goals on the pitch while losing weight off it – both of which impact team performance and league position.
The day is not just about football. Staff and attendees will be able to hop on the weighing scales and learn more about MAN v FAT Football, and listen to a talk from Spautism director Tom Cliffe.
Spectators are also welcomed to cheer on the teams, helping champion the awareness of both autism and healthy lifestyles while learning more about the two organisations. Please click this link to fill out the form if you wish to attend as a spectator.
This football game is a spin off from the World Cup-themed tournament that was initially planned for June.
The impact doesn't stop at full-time on 20th November, as Spautism will continue to support MAN v FAT Football clubs around being inclusive for autistic people.
Tom Cliffe, Director of Spautism, said: "With the game taking place on the eve of the 2022 Qatar World Cup, we aim to inspire more autistic people to take part in football.
"It is often the case that autistic people feel like they are unable to participate, and by working with MAN v FAT Football, we will raise the profile of such opportunities in the game and the inclusive MAN v FAT Football teams that have been created up and down the country.
"This pilot event is an exciting way to start conversations and bring people together around autism acceptance and healthy lifestyles."
Richard Crick, Head of MAN v FAT Football, said: "Through organising this football game, we have already learned so much about autism and the importance of growing its acceptance in sport.
"We contacted our focus group to gauge interest around the prospect of a game such as this, and the reaction was outstandingly positive – a significant number of our players having a personal connection with autism and a passion to make change, with others wanting to learn more.
"We can't wait to see Spautism and MAN v FAT Football come together in November."