Spautism delivers awareness sessions for LTA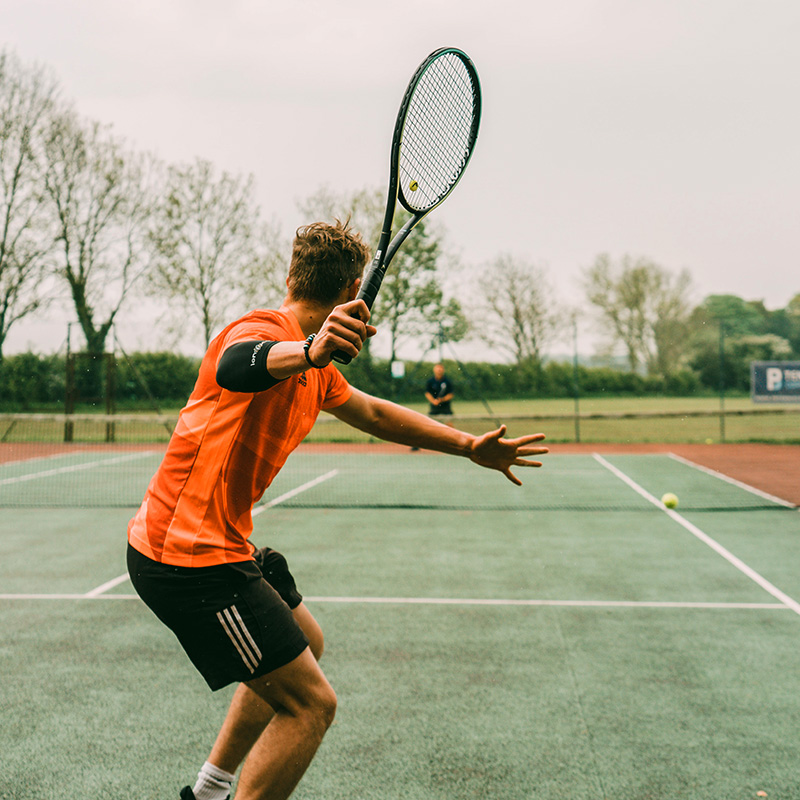 ---
Spautism has delivered awareness sessions for the Lawn Tennis Association to educate coaches about autism in a sports setting.
Spautism led two sessions last year around the inclusion of autism in sport, firstly with the LTA's coach development centres and secondly with the tutor workforce. The group of tennis tutors work with beginners through to performance athletes, so the training will help make a difference at all levels of the game.
The training was delivered by Spautism director Tom Cliffe, who founded Northampton's TRACK and Café Track in 2018 to support autistic people into employment.
"He came in and really opened people's eyes around what is autism," said LTA disability development partner Matt Elkington.
"There were some brilliant examples and videos around understanding an autistic person's view. It was something that really hit home with our coaches; we need to make sure we are a lot clearer, we need to make sure our communication style is adaptable to meet those needs.
"They wanted more of this, and that's a real positive because we've got people thinking inclusively."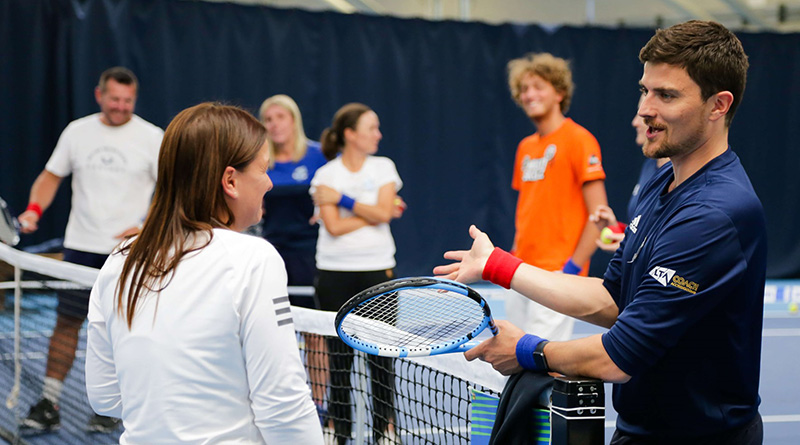 Spautism provides bespoke training to any sport and the coach education was just the start for the LTA.
"The tutors felt like a lot of the things they were educated on were very simple and they should know it already, so they didn't ask questions. But a few weeks later, one of our tutors led a Q&A looking back to the Spautism training and lots of people asked: 'Who's there to support us if we do get someone with autism, who do we go and speak to?' It's really started the process.
"Because of the conversations we've had with Tom, we've built into courses the content and scenarios of having someone with autism at a tennis session; how do you differentiate the session to make sure everybody gets the best situation possible for their learning?
"A colleague of mine from Yorkshire talked about doing something bespoke. They came to me for advice with regards to who we should link in to, where would be a good place to start, and again my thought immediately came to Spautism in terms of their ability to deliver something like this.
"Now we are looking at training for referees and volunteering which is a network of about 5,000 people across the UK."
While Matt has previous experience across football and cricket, tennis has made a big impact in his life and he has now introduced his children to the sport, acknowledging that the vast majority of coaches, volunteers and admin staff just want people to pick up a racket and play – regardless of who they are.
"Obviously we have got issues and challenges around tennis and a lot of those just come from a lack of awareness and a lack of education.
"It's still separate: 'tennis and disability tennis'. If we are always doing that, we are never truly opening up the sport, but if we could educate people in a 'mainstream tennis' setting to be that little bit more accessible, friendly, and welcoming, it's going to have a huge impact on the amount of people with additional needs who feel able to just go into tennis.
"The whole sport needs to open its knowledge and understanding in this space. It's not the person's fault, it's the system's, so how can we break it down so that person feels engaged and involved in the entire process?
"The feeling I get when I travel up and down the country to venues is that they are trying to be engaging and inclusive, it's just a case of needing education. Spautism and the work Tom has done is a big area that has helped us in that coach-education world.
"It's just started to position people's thinking to where we want them to get it to; he did a great job, and that's one of the reasons I would like him back."
If you want autism training for your sports club or organisation, please get in touch with us.