Mike O'Regan: A place for everyone
---
Mike O'Regan never thought he would feature in a world cup, let alone at 58 years old.
Now, make that 59.
The implications of COVID-19 have meant that Mike and many others will have to wait another year for the International Mixed Ability Rugby Tournament in Cork that was due to have taken place in June – 1,000 players, 28 teams, 14 countries and one worldwide movement.
Since taking early retirement after 29 years at British Airways, Mike and his Surrey Chargers have taken flight after starting out with an exhibition game in 2016 against the Letchworth Bravehearts, the only other mixed ability team in the south east.
Having been a rugby man all his life, Mike approached Chobham RFC about creating a mixed ability team at the club, bringing people into the game who otherwise may not have considered leaving the house for training in the first place.
But while much of this year has required everyone to stay indoors, the team have still been meeting on Zoom every Saturday night, recently using the platform to announce the end of season award winners.
Although disappointing not to be celebrating in Cork this year, it puts no such downer on what Mike and the Chargers have achieved in just four years.
"We were very happy to be invited," said Mike, having built the Chargers with guidance from IMAS (International Mixed Ability Sports) and the RFU.
"We had to show we were demonstrating a level of success, so the fact that we are training every week and playing matches against other teams put us in good stead. The activities we were doing to publicise ourselves have had a positive impact.
"It grew fairly steadily, but we are now at a stage where we have 25 regular members and probably 18 to 20 at training every week, which is not bad going; new players and older guys like me who have played for a while.
"It's a great mix and its proper rugby; the only real difference is that the scrums are uncontested. Other than that, it is pretty much full-on."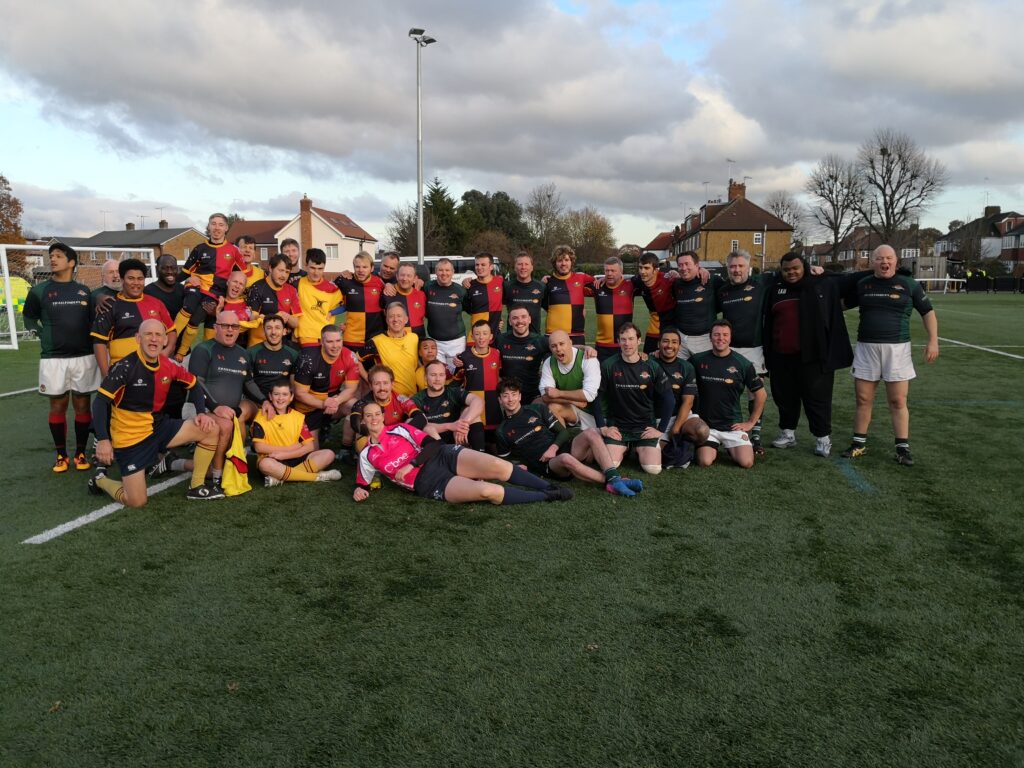 For some reading this or considering taking up rugby, the contact factor could be an initial deterrent, but not in mixed ability.
"There are ways in which we can ease people into it, where if they are particularly vulnerable, they may wear a bib, so they know they won't get tackled," he explained. "We have people who were a little nervous at first but now are mixing with the best of them.
"The guys who won our awards are physically not the biggest and may be a little nervous about doing it, but once you are on the pitch, you forget about everything else apart from being in that game and being part of a team.
"People do say that if they are particularly anxious or worry about things, that does disappear, and you get totally in the zone.
"It's also for the people in the club who might not otherwise talk to people with autism or people with a disability; someone said it was ending awkwardness on both sides, feeling completely relaxed in anyone's company.
"That's something we want to carry on and build."
Surrey Chargers have not only travelled across the country for matches, but also partnered with the Harlequins Foundation to target the sport's underrepresented groups as part of Project Rugby.
Furthermore, the team have twice been invited to the Gallagher Premiership Rugby Final, setting up a touch rugby pitch in the Twickenham car park, whilst giving some of the club's players their first taste of 'big game rugby' – any discomfort from large crowds and loud noises softened by the presence of their rugby family.
"Once players are hooked, they're all in, and that's really pleasing for me.
"We've got several sets of dads coming along and joining in as well, which is excellent; one or two have never actually played the game before in their lives, which is even more pleasing.
"My son is on the autism spectrum and he did a lot of mini rugby at Chobham – they are only five minutes away, so they were the logical choice to approach. Everyone there was and is very supportive of the whole idea, and the amount of help the club and individual members have given has been absolutely brilliant.
"We've formed a women's section [at Chobham] as well and there are more developments to come on that.
"Whatever reasons you think you might have for not playing, as long as you can get onto a rugby pitch, you absolutely can. I'm still just about getting onto it, and I never thought I would be!
"There is a place for everyone, and that's what we want to push out there."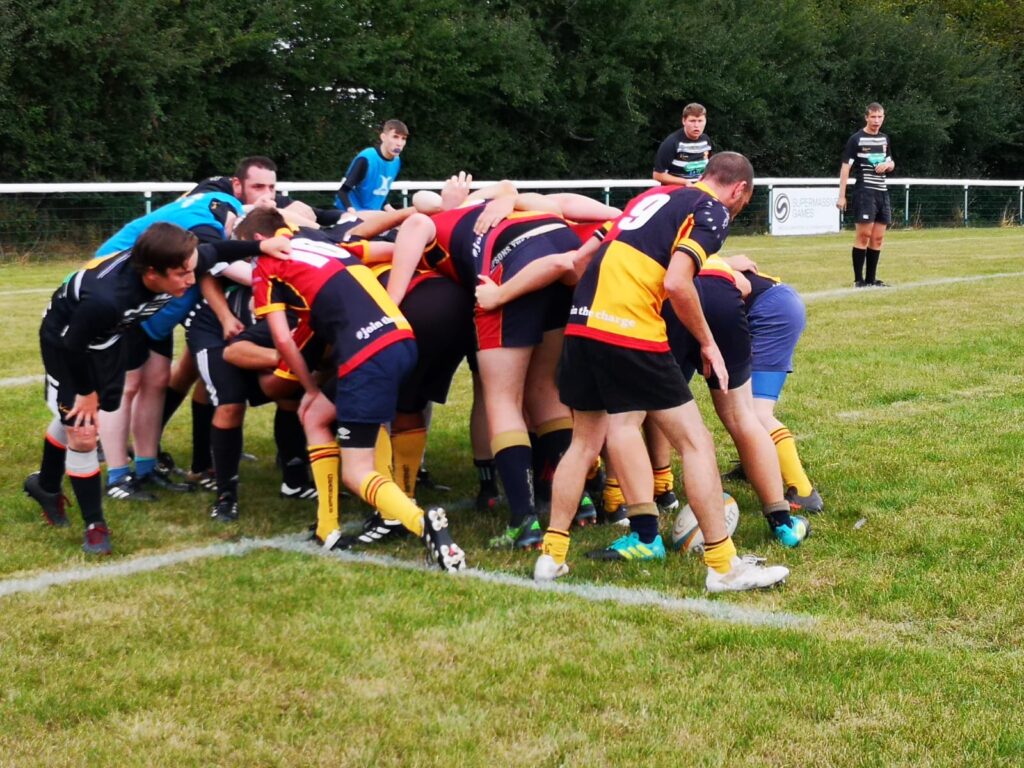 Mike's playing days may not last forever, but his legacy will be seen for many generations to come.
"I suppose you don't think about that, but it's true. Hopefully, we can start sowing the seeds for other clubs to have teams as well.
"People see us and think what a great thing to do, but you don't really want that. You don't want teams having a mixed ability side to be an unusual thing, just normal so that people don't even remark on it anymore.
"In the past couple of months, I have had two or three queries about setting up new teams and nearer to us would be great because we wouldn't have to hit the road for quite as long for away games.
"You see a lot of other good initiatives like visually impaired rugby or walking rugby; rugby is pretty good in that respect as they are doing a lot for people who might have otherwise not tried it, which is excellent.
"I'm just glad to be a part of it."